When you think of solar companies, Palmetto Solar is one of the biggest out there that comes to mind. With a mission of providing some of the best solar equipment, the company has expanded significantly over time. Most of its solar equipment, like solar panels for residential purposes, is well sought after in the market.

Today, we are going to have a look at a review of solar panels made by this firm. In my review, I will explain how to install solar panels and how good they are. I will also include some user reviews as well, which might differ from my opinions, to provide a broader view.
What Are Palmetto Solar Panels?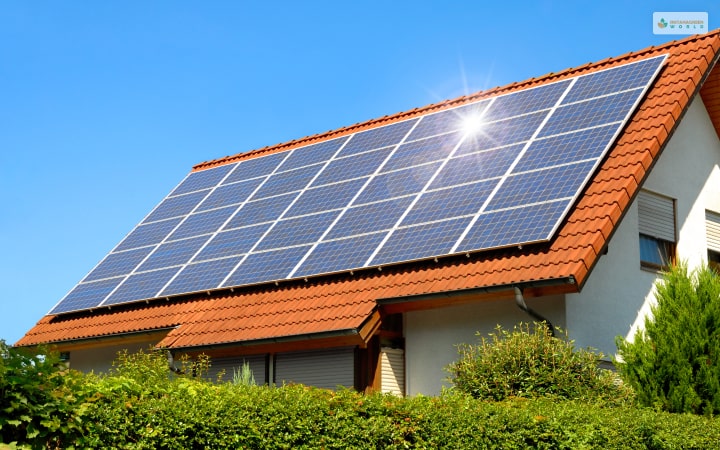 Palmetto Solar Panels have been touted to be one of the best solar panels in the world. Palmetto Solar has come a long way to provide high-quality solar panels with generous warranties to make them last longer. In addition, whenever you buy solar panels from this company, you can measure your electricity needs using its online app. These solar panels are easy to install and don't take much time.
How To Install Palmetto Solar Panels?
You can install Palmetto Solar Panels in two different ways. You can call the manufacturers to send in an installer who will install it for you. Or, you can solar panel setup yourself if you know what to do and how to do so.
If you want Palmetto Solar to set up the solar panels, then it will be done in five steps. They are as follows:
1. Consultation
First, Palmetto State Solar technicians will come to your place. Then they will measure the energy requirements of your house. After that, they will proceed to make plans on how to incorporate the use of solar energy in your house. This includes its placement, it's wiring, your electrical appliances used, and analyzing Palmetto roofing and solar requirements.
2. Financing
After the previous consultation step, Palmetto Solar will ensure that you are able to buy your dream solar panel. Now, their finance team will set you up with various ways to purchase solar panels. For this, they can set you up with a bank loan or a Power Purchase Agreement (PPA).
3. Survey And Design
After the payment plan for the solar panels (including installation) has been set, it's now time to chart up the workflow. This includes technicians visiting your house again and taking care of your permits to use a solar panel. In addition, some additional surveys might need to be done, alongside some signing of paperwork.
4. Installation
Now, after the final surveys have been done, it's now time for the installation process to begin. This can take either one day or several, depending on the number and size of panels you are installing.
5. Ongoing Support
If you decide to cover your solar panels with additional protection, Palmetto offers support and maintenance services through its Peace of Mind Protection Plan.
After Palmetto Solar finishes the installation process, you are good to go! Your house is now powered by solar energy coming straight from the sun! However, to protect your solar panels from further defects and damages, you can now sign up for their support plan. Known as the Peace of Mind Protection Plan.
Palmetto Solar User Reviews
Palmetto Solar has received an A+ rating from the Better Business Bureau (BBB). Most customers have praised Palmetto Solar for its customer support plans, mobile apps, and equipment quality.
Here's what some of the reviewers had to say about Palmetto Solar Reviews:
Check out what Palmetto Solar customers have had to say about their experiences here.
"I am very pleased with the work, communication, and [follow-up] with Palmetto. From start to finish, the materials workmanship and communication [have] been over the top. If you are looking for a company to provide solar for home[s], I would recommend Palmetto above all others. Even after the job was completed and I was up and running, the communication continued."

— Kenneth P
"[Palmetto] was right[,] the service and information that [it] gave me were great, the pricing was amazing because I saved over $15,000 by going with Palmetto solar. So, I just want to say thank you guys for all your help. Everything went smoothly. I wish I did get that thermostat I was told I was going to get, but you know what I was happy with everything else so it's all good."

— John P.
"I discovered that my solar system was no longer producing electricity and that the inverter, made by Solar Edge, was bad. After a few weeks of MULTIPLE emails and phone calls[,] I arranged to have the inverter replaced. A few weeks later I received the [inverter]. I notified both solar edge and palmetto that I'd received the inverter and tried to schedule replacement services. It is now December and I have been trying to get someone out to switch out the inverter for months now."

— Colin K.
"Palmetto doesn't do repair work, they [outsource] it out to 'Sun System Technology', and in January I got an appointment for March 23, (today). When they didn't show up I called Sun System and was told that Palmetto canceled the work order over a month ago. I just got off the phone with Palmetto and was told the reason for the cancelation is because everything is running normally."

— Michael P.
Other Products And Services Offered By Palmetto Solar
Apart from solar panels, Palmetto Solar also offers other products and services as well. They are:
1. Smart-Home Battery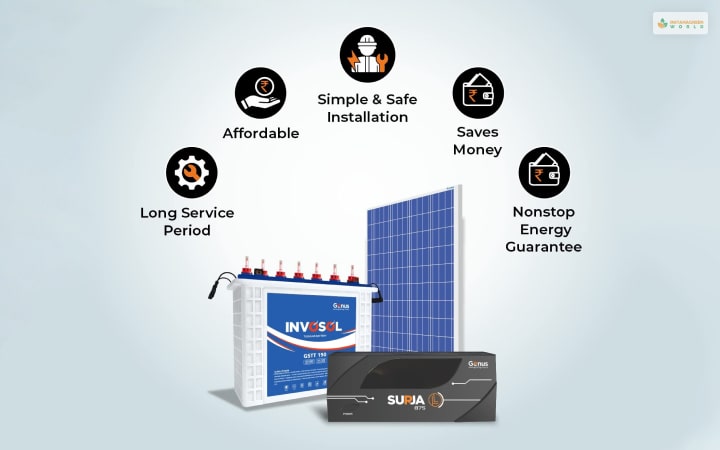 In case you live in an area with less sunlight, Palmetto Solar offers Smart Home Batteries for you. These save solar energy for you so that you can power up devices at night as well. This product will be great for you during monsoon seasons and during winters when the intensity of sunlight is lower. 
2. Additional Services
The Palmetto Protection Plan is one of the main services offered to customers. Starting at $12 monthly, it offers system maintenance and monitoring. You also receive several benefits like discounts on customer care services.
FAQs (Frequently Asked Questions):-
Some frequently asked questions regarding Palmetto Solar are:
Q1. Who Owns Palmetto Solar?
Ans: Palmetto Solar is owned by Chris Kemper. He is the founder of this company, apart from being its Chairman and CEO as well.
Q2. What States Does Palmetto Solar Cover?
Ans: So far in the US, Palmetto Solar covers 23 federal states. This includes main states like Washington, New York, California, Florida, and lots more.
Q3. Who Is The Largest Solar Producer In The US?
Ans: NextEra Energy is right now the biggest solar energy producer in the US. They have a gross turnover of $17.2 million, with a total market share of 2.5%. 
Final Verdict: Are Palmetto Solar Panels Worth It?
In my opinion, Palmetto Solar is a great company that offers great solar panels,  The customer reviews so far have been great as well. However, its expensive customer support plans can become overwhelming for many. Additionally, it's installation process from start to finish can take a long time.
Pros
Cons
➼ Offers additional protection plans.
➼ Provides online tools to calculate energy requirements.
➼ 25 years of warranty on solar panels.
➼ No financing information is provided on the website.
➼ Additional monthly charges are required for monitoring performance and customer support.
Read Also :