The world is going green now.
We are opting for a greener solution to everything and trying hard to reduce pollution so that we can have our homes for longer for future generations. We all know that non-renewable resources are limited, and once they are finished, our existence will become extinct.
It is high time to think for the planet and start using renewable resources.
Solar energy is one of them.
Being on Earth, we get enough of that. And the best part is that if you can install and use it properly, you will be able to not only contribute to a better future for our planet but also save your money.
And in case you are not motivated enough. Let me quote what Leonardo Di Caprio stated in 2016 to the United Nations.;
"You are the last, best hope of Earth. We ask you to protect it. Or we, and all living things we cherish, are history."
But as you are searching for Momentum Solar, I believe you have an excellent intention of opting for a solar power system. So, here, I am happily conveying all the information you need to know.
Overview: Momentum Solar
| | |
| --- | --- |
| Company Name | Momentum Solar. |
| CEO | Arthur Souritzidis. |
| Address | 3096 Hamilton Boulevard, South Plainfield, NJ 07080. |
| Phone | 1-888-666-36886. |
| Website | https://www.momentumsolar.com/. |
| Years In Business | 10. |
| Company Type | Private. |
| Brand Logo | |
What Is Momentum Solar?
Let's start with what Momentum Solar is. It is an all-inclusive solar power system provider. Momentum Solar offers various types of solar panel brands to their customers to choose the best one for meeting their needs.
It will design a complete system for your house, along with taking care of all the paperwork and permits. Once everything is sorted, it will install and activate the solar power system.
Here, I would also like to mention that this company provides various options when it comes to financing. This typically includes;
Solar loans.
Upfront cash payments.
Power purchase agreements.
Solar leasing.
You also can have a solar specialist go over all the payment options, including tax incentives, which might be available.
How Everything Works At Momentum Solar
When you are thinking about getting a solar power system from Momentum Solar, it is not at all enough to have only the basic details. You also need to know how they work.
Typically, they work by offering each and everything their customers need in order to go solar with a company. They are known for providing all solar system components, including. Microinverters, racking and mounting, solar flashing, and obviously collar panels.
As per the customer's requirement, they custom-design and also install every system for each customer. The best part is that you do not need to worry about the permits and paperwork, as Momentum Solar will take care of everything on your behalf.
Now, for the payment, the customer can opt for payment for the system outright or finance that through Momentum Solar only. They are always ready to offer leasing, solar loans, and power purchase agreements.
If you are thinking about trying them, you also can ask them for free online quotes. With the Momentum Solar App, the user can monitor the solar power production of their system.
Installation Of Momentum Solar
The entire installation process includes some basic steps. And you do not have to worry about any of these because Momentum Solar will take care of everything on your behalf.
Site assessment.
Design.
Permitting.
Installation.
Inspection.
Energization.
Pros And Cons Of Momentum Solar
So, there is no doubt or confusion regarding the installation and activation of Momentum Solar.
And you also do not have to worry at all, as they are ready to guide you in every step. If you have their mobile application and follow their blog section, you will get the information they want their customers to know.
Now, let's check the pros and cons of Momentum Solar.
Pros
Letting their customers pay for their system online.
Through the Momentum Family Referral program, they offer their customers rewards.
They have a mobile application to help their customers monitor their system installation and also status.
Cons
It is not available nationwide.
State Availability Of Momentum Solar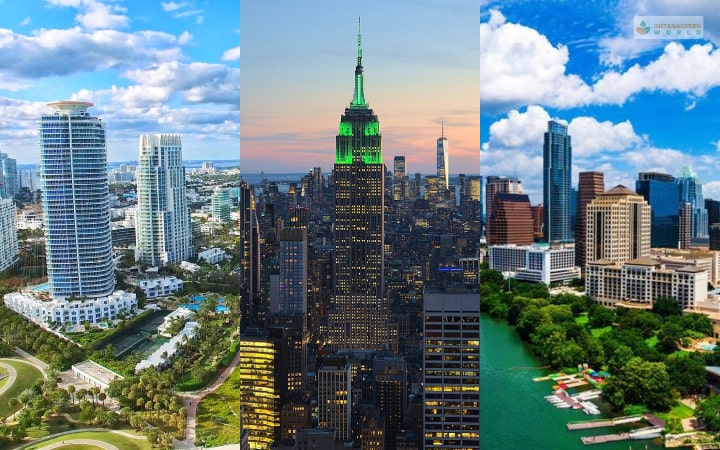 If you are thinking about getting a Momentum Solar system, you must know whether it is available in your state or not. So, now, let's check out the states where Momentum Solar offers its services.
Texas.
Pennsylvania.
Nevada.
New York.
New Jersey.
Massachusetts.
Georgia.
Florida.
Connecticut.
California.
However, they offer battery storage services only in the following states.
Texas.
New Jersey.
Florida.
California.
What About The Cost?
Now, come to one of the most crucial parts, and that is how much you need to pay for everything with Momentum Solar. When it comes to the cost, a lot of factors work as the influencers;
The direction, roof faces.
The size of the home.
The shape of the roof.
Although larger systems obviously cost more, they also produce more electricity, which will save you more money over time in the long run. In addition to all these, you will also get several state, local, and federal tax incentives in order to defray the installation cost of solar power. 
I will recommend you go for a free Momentum Solar online quote. And for more detailed and specified information, it is always best to consult with a Momentum Solar specialist.
Momentum Solar Reviews
In this article, till now, I have covered all the necessary information you need to know when you are thinking about installing Momentum Solar. But before making the ultimate decision, let's check what users have to say about Momentum Solar. 
User Reviews
👨
"Now after several months after the entire installation, I can say that this company worked very hard in every single aspect of this project. From the salesperson to the installers to the electricians to the office personnel. I had moments of doubt, however, I realized that certain aspects of this experience are not the responsibility of this company. I would definitely recommend them to my family and friends." 
• Juan M.
👨
"At the time of installation scheduling, the fixed payment became a fixed rate, but a variable monthly payment. I said no. They called back asking if they could do something to make it right. I said probably not, but that I'd think about it and speak to them next week. Then, I get 3 calls over the next 3 days to schedule installation. Each call I say please don't call me, I'll call you…only to have them call me back again."
• JJL.
👨
"The technicians that installed the solar panels were fantastic. One of them did break our ladder to the attic and said they would come back to fix it. That never happened. I would recommend Momentum to anyone wanting to install solar."
• Ken L.
👨
"The system works great; however , when we had to replace the roof due to hail damage (no damage to the solar panels), the frustration and poor service began. My initial request was delayed to get my name switched over l, and then they refused to schedule removal for 4-6 weeks, after 10 weeks (roofing company calling often) they finally scheduled the removal 3 weeks later (14 weeks since my initial call)."
• Eric W.
FAQs (Frequently Asked Questions):-
I believe after going through this article; you get everything that you need to know about Momentum Solar. If you have any queries or doubts, you can always leave them in the comment section.
I will try to answer those as soon as possible.
Still, here I am, answering some of the most common questions that my readers have asked me a lot of times. And I think you might also want to know the answers.
Q1: Is Momentum Solar Expensive?
Ans: It is usual that you will want to know the Momentum Solar cost before making the ultimate decision. It might be something between $22,000 and $33,000 in case you are purchasing a Momentum 5 kW system. 
The cost depends on a lot of other factors. 
Q2: Is Momentum Solar Any Good?
Ans: You might not know, but Momentum Solar is accredited by the BBB or Better Business Bureau, along with holding an A+ rating from the same company. You will find a lot of positive reviews that will obviously make you think that you should get this. 
Q3: Which Solar Company Is The Cheapest?
Ans: Apart from Momentum Solar, here is a list of cheap solar panels for 2022. 
➼ LG.
➼ SunPower. 
➼ Trina Solar. 
➼ Canadian Solar. 
➼ Q Cells. 
➼ Panasonic. 
➼ Silfab.
Q4: Who Is The Most Reputable Solar Company?
Ans:
Here is the list of the most reputable solar Company names. 
➼ Momentum Solar. 
➼ Blue Raven Solar. 
➼ ADT Solar. 
➼ SunPower. 
➼ Trinity Solar. 
➼ Elevation. 
➼ Green Home Systems. 
➼ Sunrun. 
Is It legit?
In case you are looking for a one-stop shopping solution for solar panels and all the things you need to install a complete solar system, you can trust Momentum Solar. 
This amazing company will take care of each detail, from providing necessary equipment to system design in order to perform the installation and activation.
They also handle the paperwork and permits. As a result, all their customers need to do is consult with the solar specialists when it comes to choosing the right system as per their requirements and home.
They also bring various financing options and information on local, state, and federal tax incentives, as I have mentioned in the earlier section. 
Yes, I know, Momentum Solar is only available in 10 states, but in case your state is giving you the option of Momentum Solar, you obviously should opt for it.
Read Also: