For more than 50 years, Generac has been a leader in backup power products for residential, commercial, and industrial applications. With a focus on generators, the Generac Power Cell offers products that may run on gasoline, diesel, or several types of natural gas to supply backup power for homes.
If you wish to know more, read this post till the end.
What Is The Generac Power Cell?
The Generac PWRcell is made to work with rooftop solar panels and is at the forefront of this sustainable energy product line. With various characteristics that set it apart from the Tesla Powerwall, undoubtedly the best battery of its sort, this device is one of the most intriguing solar batteries on the market.
How Does The Generac PWRCell Work?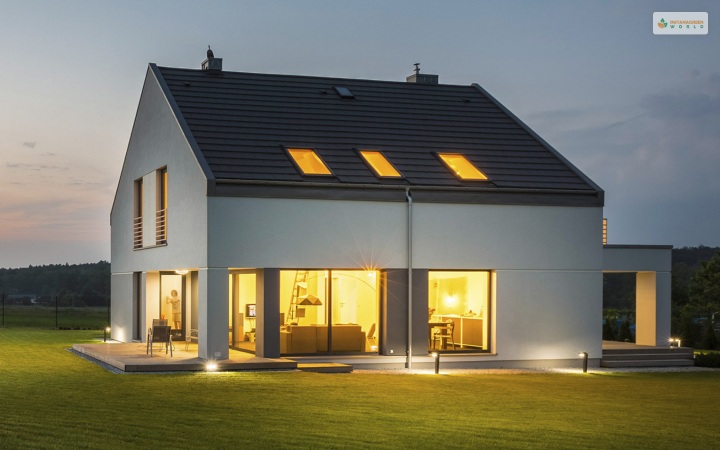 A solar home battery called the Generac PWRcell is intended to manage and store the backup electricity generated by a solar panel installation. For households, maintaining electricity during outages is now a solid option thanks to energy storage devices like this device.
Storage systems also enable house owners to utilize their energy (rather than drawing from the grid) at times of peak demand, which reduces their daily electricity expenditures.
With the Generac PWRcell, the function of the battery is simply one aspect of the overall picture. It has an immaculate energy system and serves as the center for all of your home's energy. Your energy is also stored by the Generac Power Cell system, which also:
Track and monitor the daily consumption and savings of electricity by your household appliances.
If there is an electrical grid failure in your city, this technology will transition from the grid power to this battery's power automatically.
You can install more batteries in this system, depending on how many battery cabinets you have installed.
Generac PWRCell Features
The primary features of the Generac Power Cell are:
1. Three kWh Electric Output Per Battery
The Generac PWRCell provides an electrical output of three kWh from each battery. Therefore, if you attach additional batteries, you can increase its power output by three kWh per battery added this way.
2. Six Batteries In Each Cabinet
Each battery cabinet of the Generac PWRCell can contain a maximum of six batteries. Therefore, if each battery can provide an output of 3 kWh, you can gain 18 kWh output per cabinet. Moreover, you can have two cabinets active at a time, providing a 36 kWh output.
In addition, it's easy to install these batteries on the cabinet. You simply need to slide the batteries in and out, and it's ready to go!
3. Ten-Year Warranty
One of the reasons people are interested in the Generac PWRCell is because of its longevity. On top of that, Generac provides a ten-year warranty on all its components – the batteries, inverters, and the cabinets. This makes installing them a worthwhile investment.
4. Storable Electricity With Generators
One of the significant drawbacks of using a solar panel setup is how weak it can get on cloudy days. Due to the lower availability of sunlight, your generator might not provide enough power to run all your appliances. This is why you can hook these PWRCell batteries to your small solar panels to provide backup energy on rainy and cloudy days.
5. Power Failure Protection
Unlike a DIY solar generator, the Generac Power Cell batteries have a system to redirect power consumption to the batteries. This happens automatically if there is a sudden grid power failure in your area.
Generac PWRCell Costs
If you wish to know how much does a Generac power cell cost, you are in the right place.
With installation fees, a 9 kWh Generac Power Cell solar system cost roughly $18,000.
In addition, what and how many solar panels you buy will affect the cost of the Generac PWRcell. The cost of installing 22 more solar panels is $29,000. Together, the price of the Generac Power Cell system with solar panels is roughly $47,000.
The cost varies depending on the number of batteries you add; batteries cost about $2,000 each. It's crucial to keep in mind that you need to buy another cabinet for every additional six batteries. The cost of Generac power cell will have an additional $3,000 to $3,300 each ordered cabinet.
Should You Use Generac PWRCell?
There are various reasons why you should use a power cell by Generac batteries and why you should not. Here's what most Generac Power Cell reviews say:
Pros
The main advantages of using Generac PWRCell are:
Modular Scaling System: The Generac PWRCell has a modular scaling system, which allows you to slide in or out new batteries to its battery cabinets. Therefore, you can increase or decrease the power output whenever you want.
Off-Grid Islanding: If you want, you can island the electrical requirements off the grid. If you do so, you will not be pulling power from the grid, not will you be sending energy back.
Rated For Outdoor Use: Similar to most battery power storage systems, it has been certified as outdoor-rated.
Better Than Tesla Powerwall: When it comes to energy outputs, this device has proven to be approximately 10% more effective than the Tesla Energy Powerwall.
Cons
The main drawbacks of using Generac PWRCell are:
Cannot Use Parts Of Other Brands: While these solar batteries can be paired with solar panels from other brands, you cannot insert solar batteries from other brands into its cabinets.
Pretty Expensive: Compared to some of the best solar companies in the USA, Generac Power Cell batteries and panels are relatively more expensive.
Frequently Asked Questions (FAQs):-
There are many questions about Generac PWRCell that many people wish to know. Here are my answers to their questions:
Q1. How Long Does Generac Power Cell Last?
Ans: As per user reviews and the claims made by Generac, you can expect their power cells to last a minimum of 10 years. This is because the company provides a 10 years warranty.
Q2. How Much Power Does A Generac Power Cell Hold?
Ans: Each generac power cell can store around 3 kWh of energy. Therefore, if you have two cabinets with three six batteries each, you can hold about 36 kWh of energy.
Q3. Can You Use Generac PWRCell Without Solar Panels?
Ans: Yes, you can use Generac PWRCell without any attached solar panels. You can then be able to use this as a backup power generator. However, you still need to connect solar panels to charge it up.
Final Verdict: Is The Generac Power Cell Worth It?
With its unrivaled power, intelligence, and scalability, the Generac Power Cell delivers one of the finest home energy solar backups available today. It can supply safe and dependable off-grid power for essential electrical demands while avoiding high peak energy expenditures.
Read More: