Costa Rica is actually known for its lush rainforest, beautiful beaches, and an abundance of outdoor activities to indulge in over here in various Costa Rica cities. In this article, I will be talking about the top 12+ exciting things that can be done in Costa Rica.
Keep reading till the end to find out more information on the best things to do in Costa Rica!
The Top 12+ Things To Do In Costa Rica
Here is a list of the top things to do in Costa Rica:
Ziplining
Ziplining is a thing that is a must-do in Costa Rica. This is a very famous place that is really famous for its spectacular views and long cables. The best place to go for ziplining in Costa Rica is Guanacaste, Monteverde, and La Fortuna.
Sunset Sailing Cruise
If you are planning for a beach vacation then you must definitely book a sailing cruise. The sunset cruises are also definitely something that should be on every family/couple trip's itinerary. There's so much to do  – you can snorkel or even just relax and enjoy the fresh ocean air. This is one of the best things to do in Costa Rica.
Tip: where is Costa Rica located – It is located in Central America.
Scuba Diving and Snorkeling
Costa Rica features both Caribbean and Pacific Ocean seas and is hence a good place to indulge in some scuba diving. Therefore if you are someone who loves the ocean very much, then both of the activities – snorkeling and scuba diving will be good for having a fun time for you.
The best places for scuba diving are – Caño Island and the Gulf of Papagayo. For snorkeling the best places are Cahuita and Tamarindo.
Surfing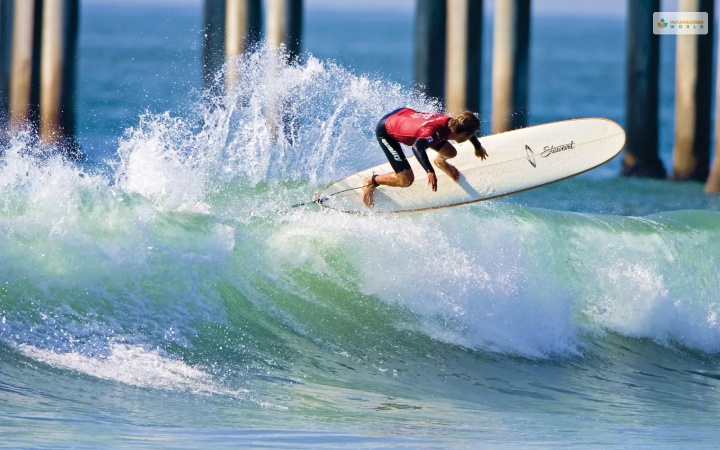 This is another one of the best things to do in Costa Rica! People from all over the world are known to come to Costa Rica just to surf as it has some of the best waves in the whole of Latin America.
A few of the best surf spots in Costa Rica are Playa Tamarindo, Domicinal, and Jaco.
Canyoning
Canyoning is a form of an amazing adventure activity in the place of Costa Rica. It will surely get your heart pumping as it truly is an exhilarating sport.
Some of the best places for canyoning are Finca Modelo, Explonatura, and Gravity Falls.
Take A Cooking Class
You can delight your taste buds and also get to learn about Costa Rican food and their traditional cooking methods in these classes.  If you are interested in learning about the food culture of Costa Rica then you will surely find this experience exciting.
You can take the La Fortuna cooking class to learn more about Costa Rican food.
Visit The Jaguar Rescue Center
If you are someone who wants to learn about the wildlife of Costa Rica then the Jaguar Rescue Center is a great place to visit. This rescue center is located in Puerto Viejo de talamanca. This place is known to take injured animals and then release them back into the wild. The Jaguar Rescue Center surely makes it to the top in the list of things to do in Costa Rica.
The center does a great job in offering guided tours and also does great work when it comes to nature conservation.
San Jose Dinner Show
A dinner show is a form of entertainment that combines a meal with a set show – be it in the form of a musical or a staged play. A dinner show would be a great addition to this list of incredible activities to indulge in while in Costa Rica! It would be a great way to get more of an insight into the culture of the Costa Rican people.
The places to visit in costa rica for this would be Ram Luna and Mirador Tiquicia.
Visit A Volcano
On TripAdvisor Costa Rica, this is one such activity that is mentioned as a must-visit thing while going on a trip to the place. It is all thanks to Costa Rica's location and tectonic plates – this place features many active and inactive volcanoes. The best ones worth visiting are – Poas Volcano, Turrialba, Arenal, and Irazu.
Take A Chocolate Tour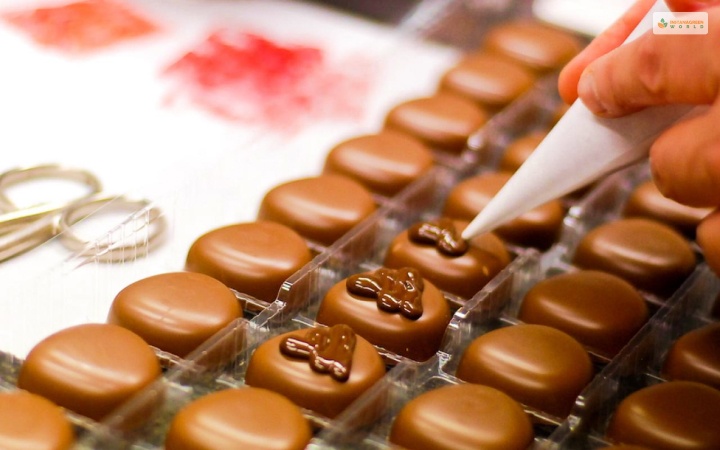 Going on a chocolate tour is a great cultural experience. For the past several years, the place has seen an increase in the production of chocolate. Cacao which is used to make chocolate is known to grow very well in a tropical type of climate. Hence, you can decide to go on tours and watch the cacao process for making chocolate.
Some of the best-guided chocolate tours that you can go on here are – Don Olivo Chocolate Tour, La Iguana Chocolate, etc.
Beach Hopping
The coasts of Costa Rica are known to be full of amazing beaches – turquoise waters, white sand, clear waters and so much more. You need to make sure that you are exploring up and down the different beaches of Costa Rica.
The best beaches to visit in Costa Rica are – Playa Cocles, Conchal Beach, and Flamingo Beach.
Go Whale Watching
Costa Rica has the longest humpback whale season in the world and hence the chances are really good of seeing these magnificent creatures. If you are a person who loves whales then this is a must-do activity in Costa Rica.
The best places to indulge in this activity are – Golfo Duce, Uvita, and the Gulf of Papagayo.
Go Bird Watching
There are over eight hundred species of birds that live in Costa Rica. You can even snap photos of the macaws, parrots, toucans, and hummingbirds throughout the country.
There are eco lodges here that are built specifically for bird-watching like Villa Lapas, Trogon, and Selva Verde Lodge.
To Wrap It Up! That was all for the top things to do in Costa Rica. Thank you for reading up till here. I hope you found the information useful. Let me know in the comments your thoughts on the same.
Have A Look :-